appId: '133920576675850'Web analyzer: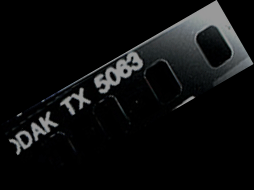 AV Systems of Maine |Bowdoinham, Maine 04008

Phone: (207) 666-8966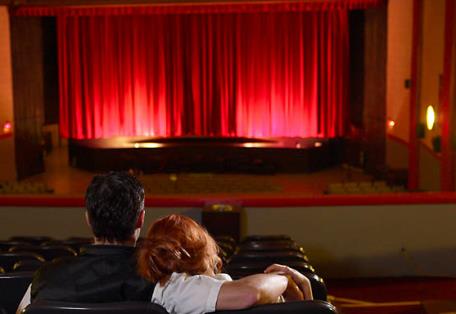 We work with you and with your existing equipment to come up with a range of options that best matches your needs. We can also map out a path to let your home or theater system grow over time. For everything from a Maine TV Install to a complete Maine Home Theater Design and Installation, we have you covered. While some companies talk about years spent hooking up one type of equipment or another, that is only part of the story.

We have over 20+ years of hooking things up – doing everything from Home Theater Install to simple DVD hookups. We also have over 15 years designing homes and additions, over 300 of them built. We know how your house was put together so we have a much better idea of what is possible and how to get the wires there than someone who just knows how to hook something up. Not many Maine Home Theater Installation Companies have this type of experience.

Contact us today to find out what our professionals can do for you with our AV and Home Theater Install Services.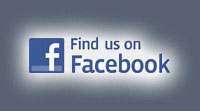 Copyright 2011: AV Systems of Maine. Maine Home Theater. All Rights Reserved.

Maine TV Install and Setup Services
"Hey...what about something unusual? I mean, what about, say a 400' TimberFrame riding arena 70' in the air?"

Got that covered, including the OSHA Fall Harnesses, steel toe shoes etc.

"But I live out in the middle of the woods or the building is so unusual that no one wants to touch it."

Got that covered too.  After our main install unit got got T-Boned and partially rolled down a hill, we went looking for something a bit more robust.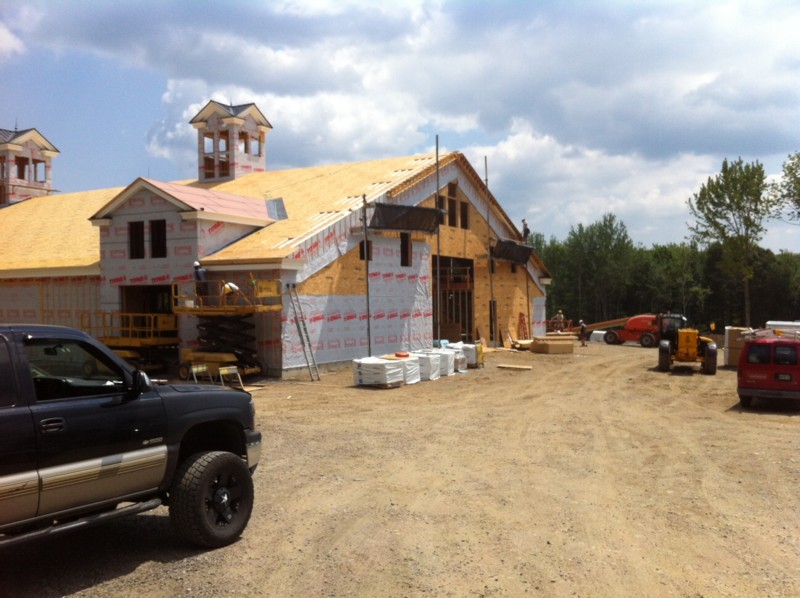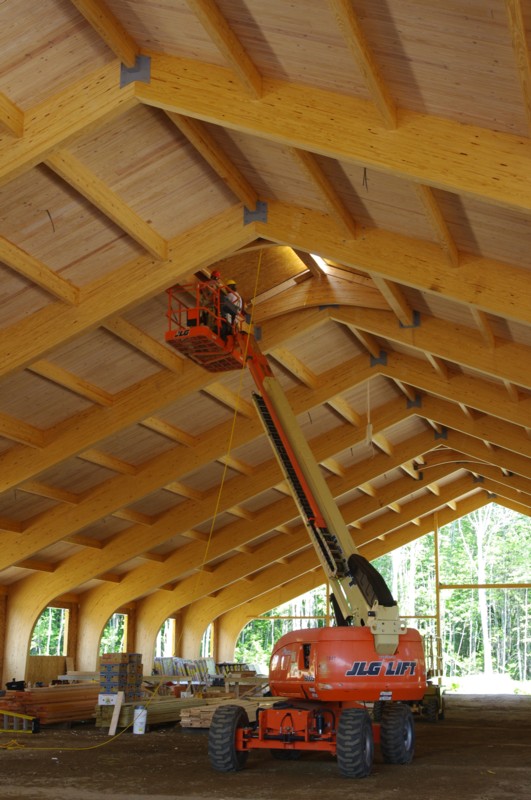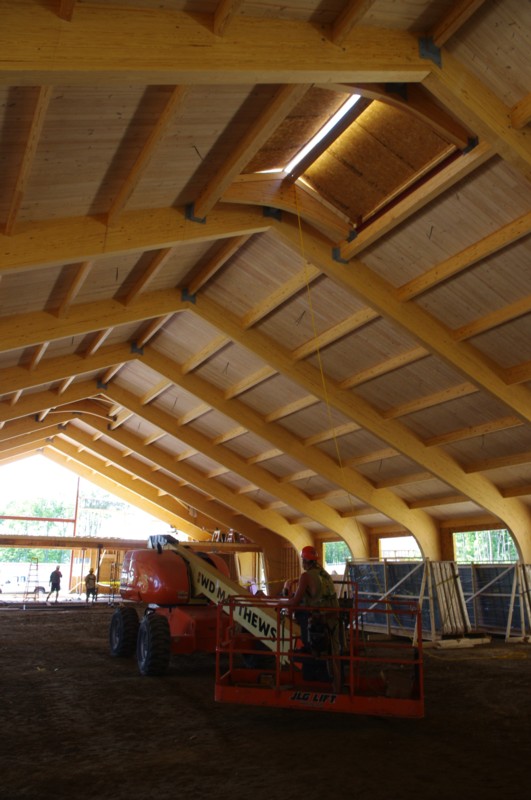 More on this project as we head into  the fall.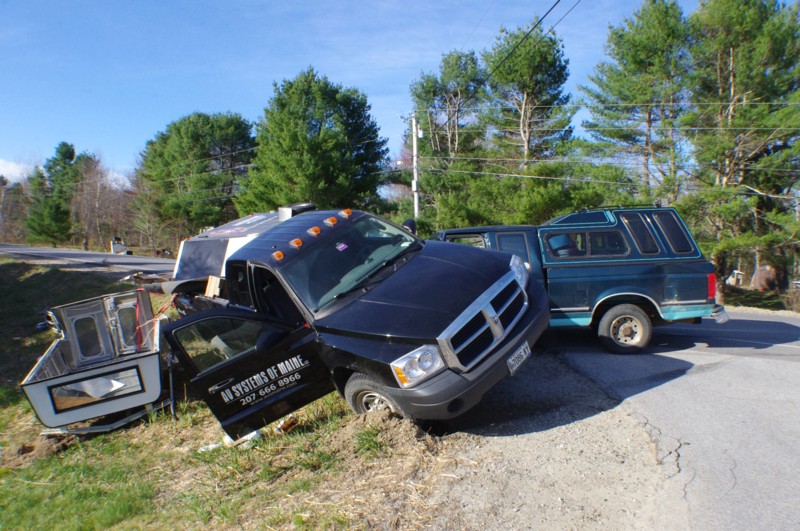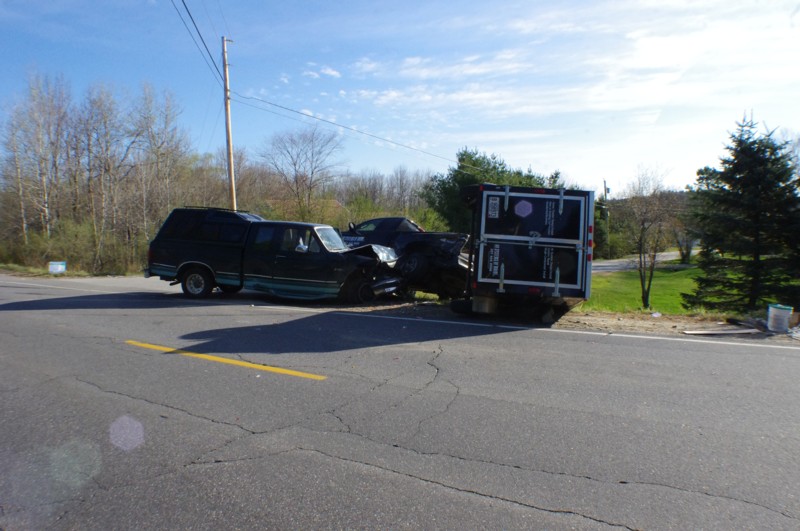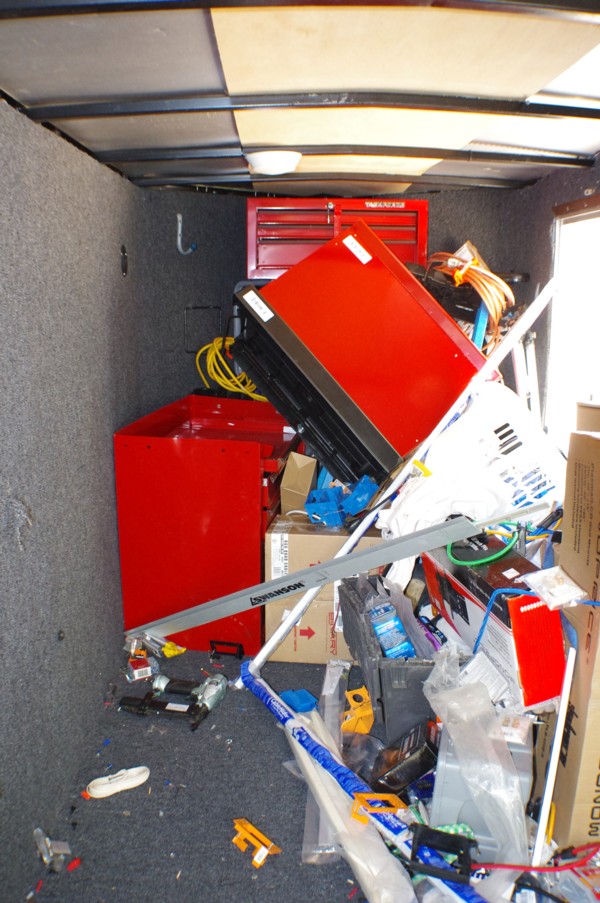 If we can't find a way to do it, consider moving...seriously.

Some companies have a van, we have a tank, with tool boxes. We proudly present, after 6 weeks of rebuilding & customization, our new main install unit. There is no point in having what you need back at the shop if you are 3 hours away. So, we bring the shop with us. Not just your everyday tools, but airguns, masonary drills, multiple brackets and mounts, & enough wire to give us traction in the messiest snow storm.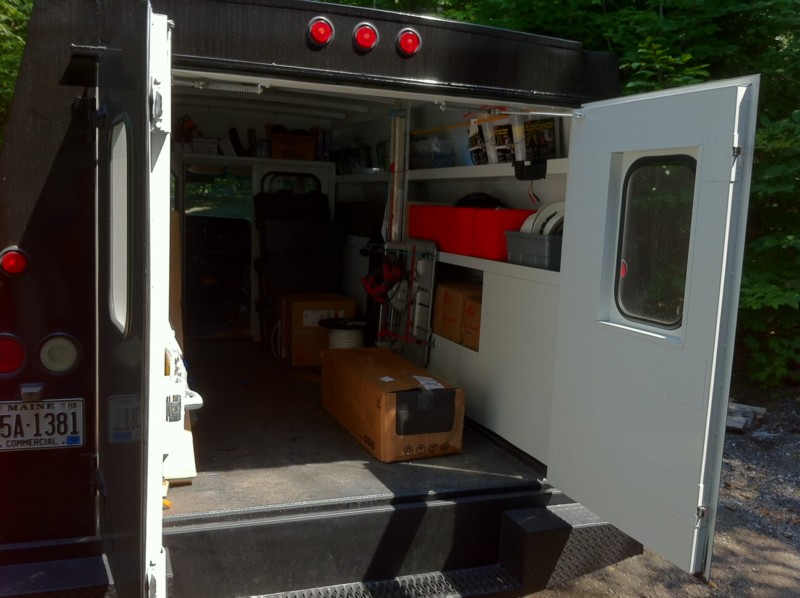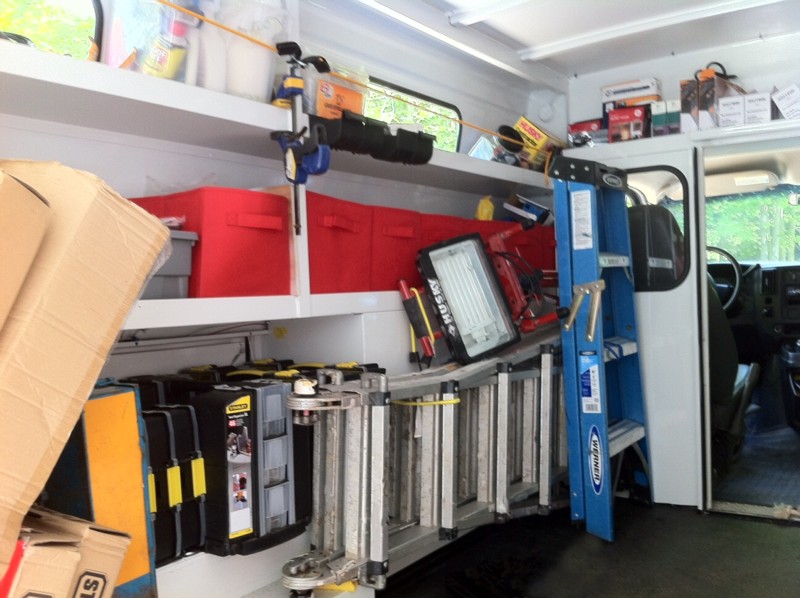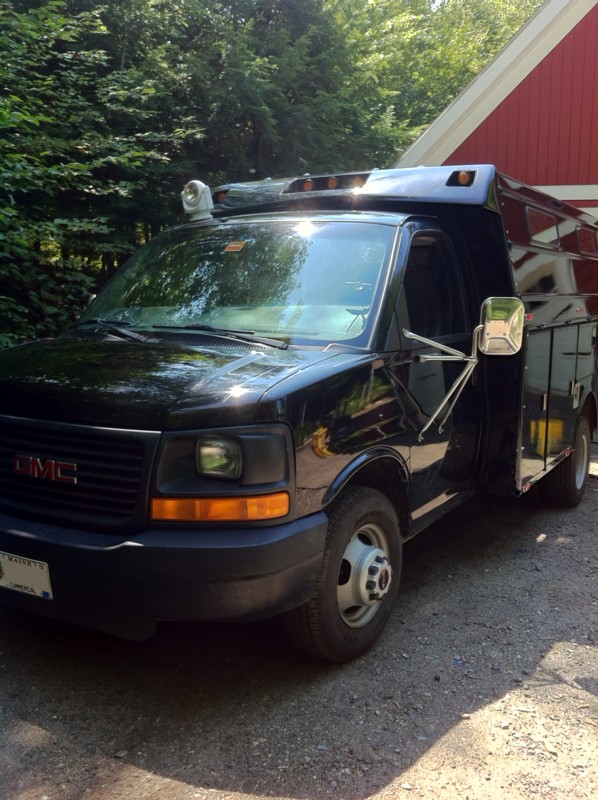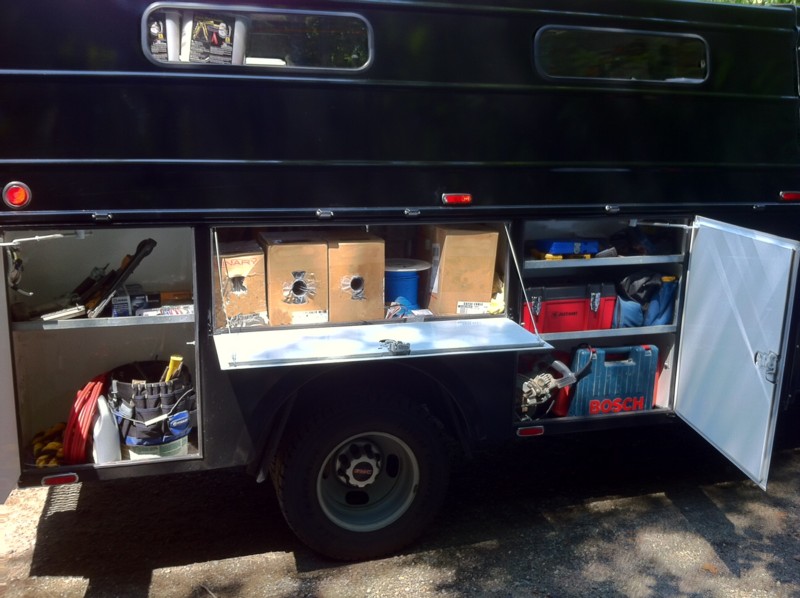 The Details:

GMC 3500 HD Cutaway, V8, 6 liter dually

130" Stahl Utility Service Body

Ability to transport material up to 13' in

     a fully enclosed space

10,000 lb commercial tow hitch for those out of the ordinary jobs.