appId: '133920576675850'Web analyzer: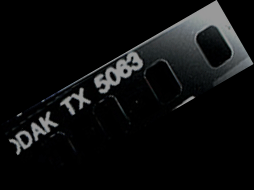 Bill Wayman - Owner

AV Systems of Maine |Bowdoinham, Maine 04008

Phone: (207) 666-8966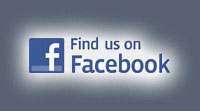 Copyright 2011: AV Systems of Maine. Maine Home Theater. All Rights Reserved.

Large Indoor/Outdoor Sound Systems for Business, Church, Club, Theater, Stage, Restaurant, & Stores

What about large permanent installs in spaces such a
Church, Club, Theater Stage, Banquet Hall, Auditorium, Restaurant, Dining Hall
etc.? We are not just Home Theater, but just like the products we choose for our home Theater Installs, we only choose those manufacturers who have proven them selves over time and are recognized for what they do. These include
Community Loud Speakers
,
Ashley Amps
,
APB
&
Digico Mixing boards
, along with
Key Digital AV switchers
&
Blue microphones
.

These are not home speakers shoved in a large space, but rather the actual speakers & equipment used on Broadway Shows, Touring Concerts, & Broadcast TV. You may not recognize the names, but you have certainly heard them in action, just take a look at some of the pictures.

And before you go all $$$$$$, realize that these companies have all come out with equipment for smaller spaces, using all the know how they have learned doing the Big spaces. Feel comforatable that from day one it will work, be easy to use, and most important, keep on working day in and out, round the clock, because that is what it was made for.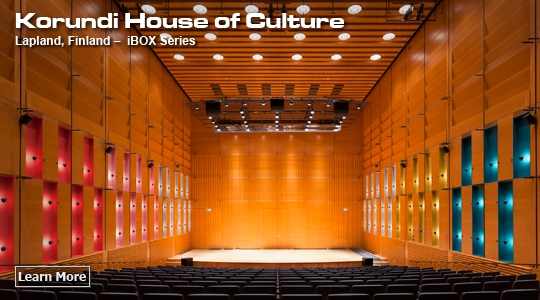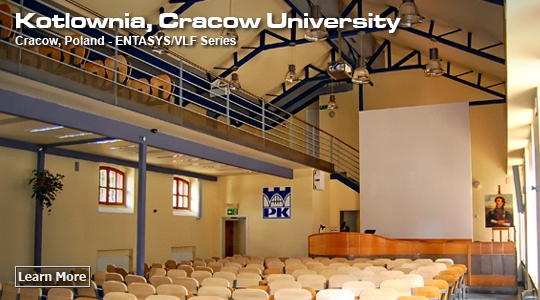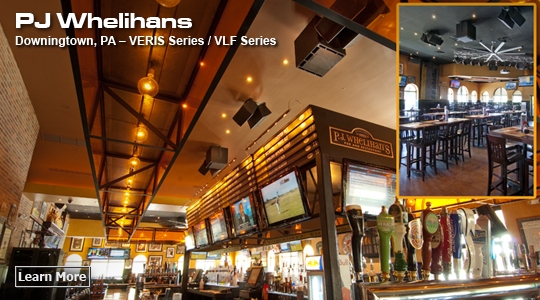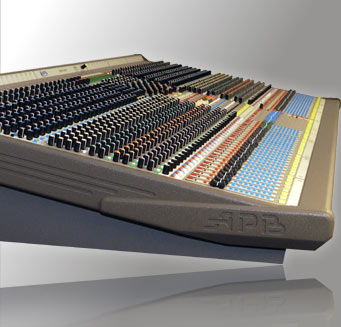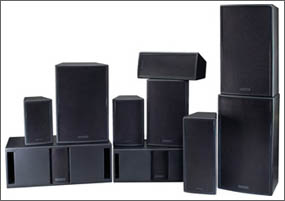 VERIS comprises a range of small-to-medium-sized loudspeakers designed for use in worship centers, conference rooms, clubs, restaurants and many other small to mid-size venues. The four smaller models are available with an optional 70V / 100V autoformer, while each of the four larger models offers two choices of horn patterns. Two compact and elegant subwoofers complete the series. All models are available in black and white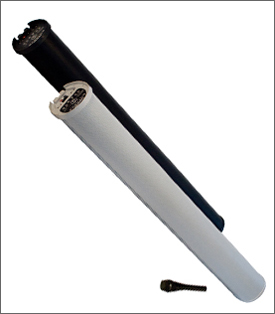 The ENTASYS™ three-way, full-range column-line-array loudspeaker system delivers true line-array performance in a compact weather-resistant package. Designed for permanent installation applications including auditoria, airports and train stations, conference centers, houses of worship, stadium concourses and museums.

ENTASYS offers high output and high power handling capability that outperforms comparable systems, boasting multiple low frequency, midrange and high frequency drivers for the most consistent coverage available, delivering a uniform, constant vertical beamwidth from 800 Hz to 16 kHz.

The iBOX family of high-performance, high-quality loudspeakers covers the widest range of applications of any manufacturer, with a selection of loudspeakers that require no DSP tuning or setup, an advantage to customers using multiple types of loudspeakers in their portable and installed applications. iBOX offers an easy-to-use solution that comes with an extensive range of installation accessories and mounting brackets, making it the most versatile system available.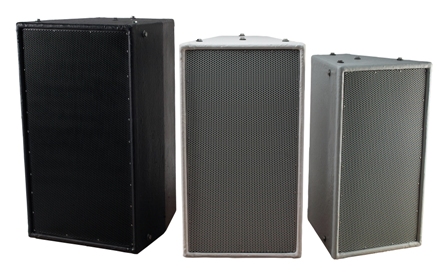 Full-Range Weather Resistant Systems

From the compact R.25 and R.5 to the powerful R6-51, there is a Community R-Series for every installation. Highly weather resistant for outdoor applications, but very appropriate for indoor use as well, the R-Series offers exceptional voice clarity and sound projection capability. R-Series systems are found in the world's premier amusement parks, sports arenas, cruise ships, and race tracks as well as countless university and high school sports fields. All R-Series loudspeaker enclosures are warranted for structural integrity for 15 years.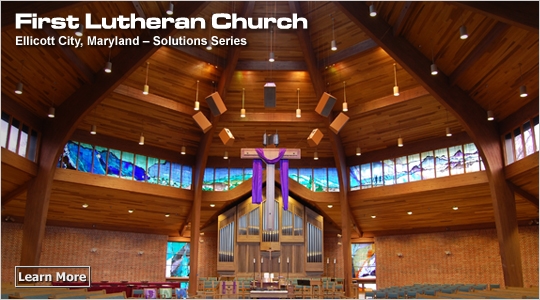 Our Solution To Your Sound Design

The horn-loaded, electronically-controlled Solutions Series loudspeakers offer system designers the tools to meet speech and music sound reinforcement requirements in challenging acoustical environments.

The Solutions Series products are suitable for a wide range of applications including houses of worship, theatres, auditoriums, dance clubs, sports venues and portable rental systems.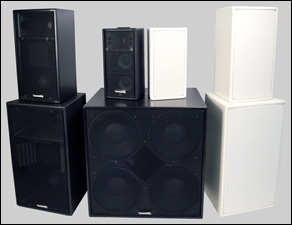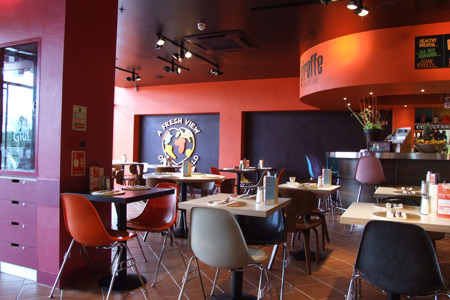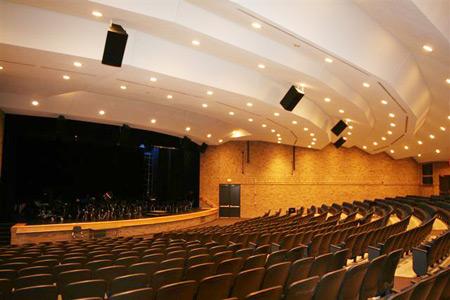 I had no doubt it would sound good, but the iBOX really exceeded my expectations. It's got power and intelligibility, and sounds absolutely great.

Stevenson High School, Utica, Michigan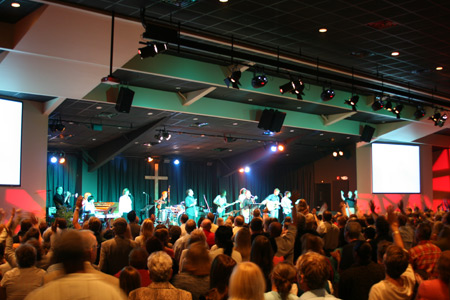 "The SLS Series' dedicated midrange driver delivers powerful and clear vocal intelligibility. The SLS boxes can achieve concert level sound without distortion, even at several hundred yards."

St. Paul's Church, Hebron, Maryland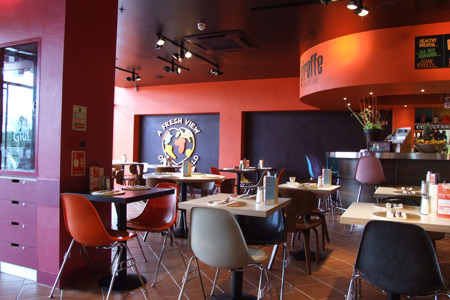 "I have used the company's loudspeakers in a wide range of installations for several years now, and I knew I could rely on them for audio quality and reliability. Community gives me choice of on-wall or ceiling mount with the same high quality sound - this installation benefited from the cleaner lines of using ceiling mounted loudspeakers throughout and CLOUD Series gave me the power and coverage needed." 

Giraffe Restaurant, Lakeside Retail Complex Thurrock, London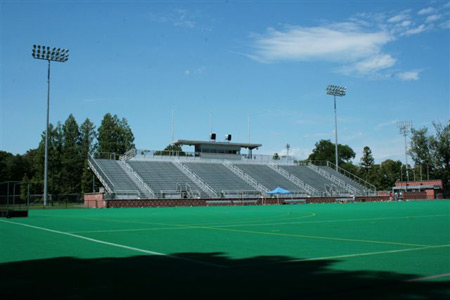 "The R1 systems are ideal for both venues.  Their coverage is unbeatable, and the intelligibility is great.  It really cuts through, and that's such a challenge in these reflective environments."

Princeton University, Hoby Baker Ice Rink & Roberts Soccer Stadium Princeton, New Jersey

    APB consoles can also be found in leading installations worldwide including Grace Cathedral in San Francisco; Sun City in Jakarta, Indonesia; Rebel NYC in New York City; The Stone Pony in Asbury Park, New Jersey; Colonial Theater in Pittsfield, Massachusetts, and Café Campus in Montreal, Canada, just to name a few.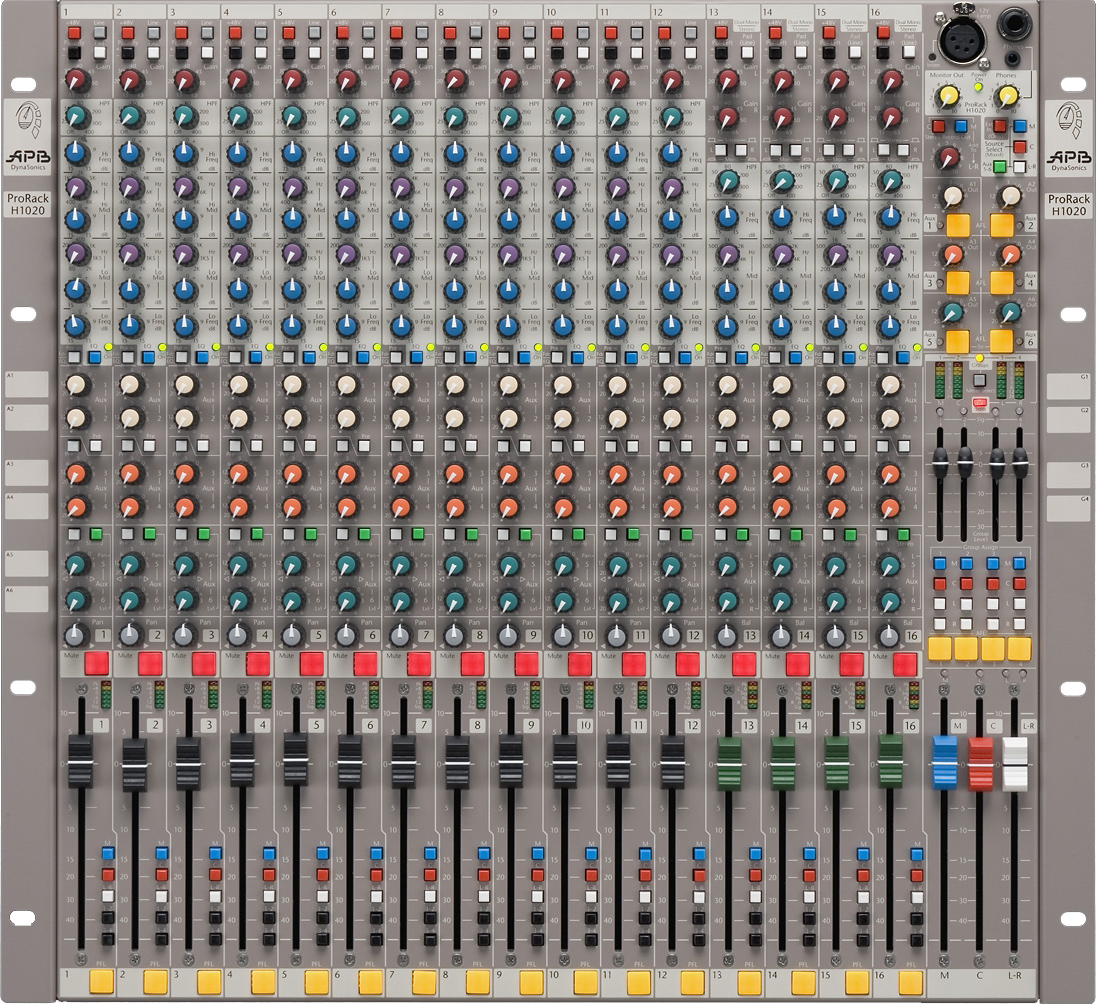 APB-DynaSonics' ProRack™ small-format mixers incorporate a wealth of professional features and exceptional performance into 10 rack spaces. The chassis design features an adjustable connector assembly that freely rotates and can be set to three different angles relative to the front panel. This allows the input and output jacks to be properly positioned whether the mixers are mounted in a vertical rack, slant rack or used on a desk top.

ProRack's audio design is based on our critically acclaimed Spectra Series consoles. This includes the use of minimum phase-shift circuitry, expressive EQ and integrated mic preamplifiers, both used in a proprietary front end circuit. In addition to superior audio quality, reliability and serviceability are also primary design criteria for ProRack. Internal construction is based upon a passive mother board and multiple active daughter boards. The active electronics of a single input channel is designed onto two field-replaceable electronics modules. The power supply is a plug-in assembly that can be easily field-replaced by removing 6 screws. Special care has been taken to reduce RF interference and eliminate any Pin-1 related problems.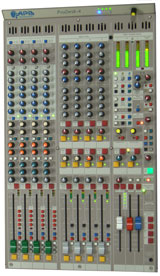 APB-DynaSonics' ProDesk-4 small-format front-of-house consoles incorporate a wealth of professional features derived directly from the company's APB Spectra Series of consoles. Intended for use in Production, AV and Contracting applications, ProDesk-4 stresses simple operation while providing uncompromised audio quality in a compact package. It is a direct derivative of our well received ProRack-House mixers and answers the request of users for a desktop version of this mixer with more inputs and an expanded master section.

The MixSwitch™family of products from APB-DynaSonics is a versatile, multi-channel audio switching and combining system that takes up only 1U of rack space. Typical applications include selecting between the Primary console and Backup console, or between Headline and Opening Act consoles in concert/presentation situations. When in SUM mode, MixSwitch allows for the simultaneous use of both consoles (equally mixed). In club applications, selection between FOH and DJ mixers into a common audio system can easily be performed. Each MixSwitch unit can control two sources of up to 4 line-level audio signals; Slave units can be added to jointly control additional line-level audio signal signals (2 sources of 4 Line inputs per unit).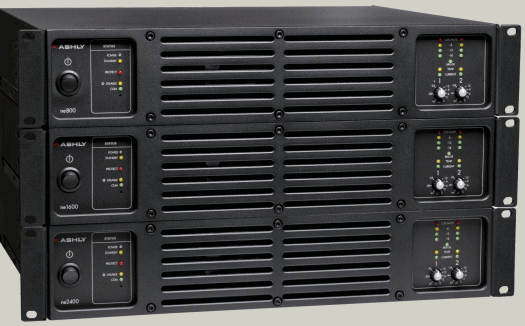 Ashly's two-channel NE amplifiers for the performance installation and constant voltage markets, the ne800, ne1600 and the ne2400 add a new level of power and control from the simplest to most advanced audio system applications. The ne800 provides 400W, ne1600 800W and ne2400 1200W per channel at four ohms. Input connections are XLR-1/4" Neutrik combo connectors and 6-pin Euroblock. XLR male and Euroblock connectors are also provided for looping to additional amplifiers. Output connectors are locking Neutrik Speakon (NL-4) and Euroblock.

Just to prove our point about some of the manufacturers, check this out:

UK-based digital console manufacturer, DiGiCo, was the live music console of choice at the 54th Annual GRAMMY® Awards ceremony in Los Angeles, as specified by long time show production partner ATK AudioTek. The 3-1/2 hour music celebration and ceremony garnered the second highest ratings of any GRAMMY airing with approximately 41 million viewers.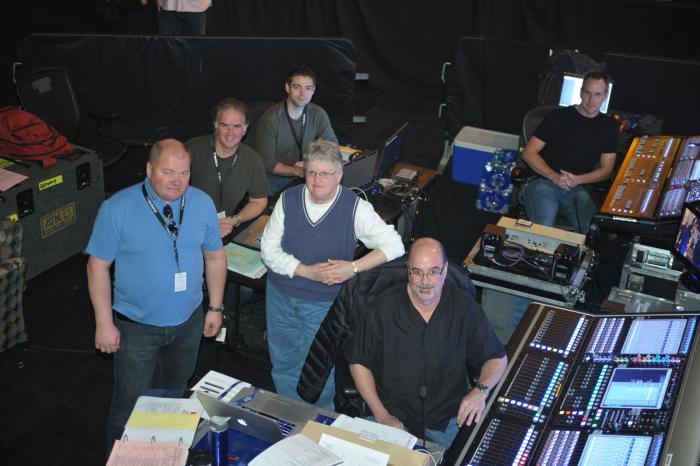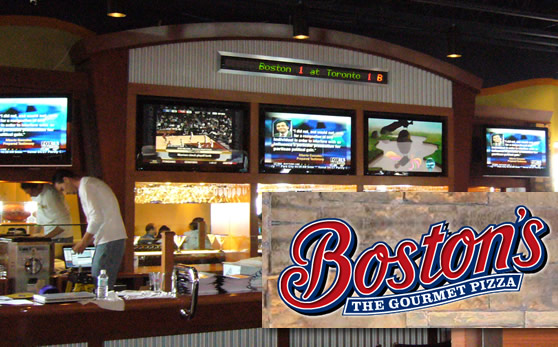 How do you make Utah's newest Pizza Place into a place worth going to dine? Just install the neatest Video System for watching sports in the area. With the help of the SDG (System Design Group) from Key Digital a great Sports Bar becomes a reality.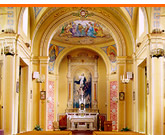 Upgrading your congregation's A/ V system?

Let Key Digital be the solution that will take your House of Worship to a new high-tech level. Key Digital can integrate a computer, cable box, satellite box, DVD player, or even an HD Camera for distribution of the recording during the service.

Key Digital can be the answer to your prayers by combining tradition and innovation that makes every assembly a memorable experience.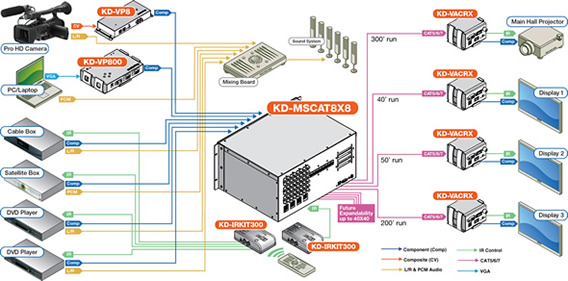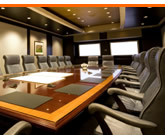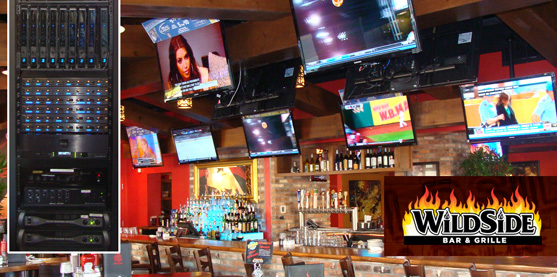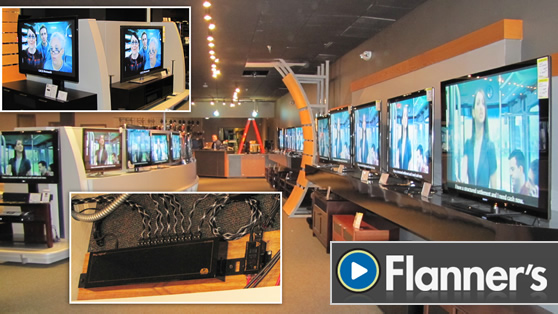 We also handle Large Screens (Fixed. Portable, Front, Rear, Free Floating) from Draper, Da-Lite, Screen Innovations, Seymour AV, Dragonfly.

Projectors from Panasonic, Christie, and others.

Mixers, amps, subs. Commercial TV & Projector Mounts, power conditioners, cables, stage communication systems, stage monitors, etc.

Basically everything for permanent small, medium, large, & "can you see me back there" size rooms, indoor & out. All sizes & always scalable to fit your needs and budget. If you are going to do it, do it right, do it on budget, and work with someone who uses the Proper equipment to fit your project.