appId: '133920576675850'Web analyzer: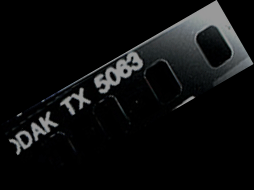 Bill Wayman - Owner

AV Systems of Maine |Bowdoinham, Maine 04008

Phone: (207) 666-8966

System Design for Theater Room, Concession Area, Utility Space, New Office & Library

Damp Proof Concrete Floors & Walls

Install Raised Insulated Subfloor (R26)

Framing 10' Stud Walls, Buildin Bookcases, Hidden Entrance, Seating Risers, False Wall for Screen with speakers behind.

Prewire Sound System, All Speakers Biwired

Install Fabric Covered Walls with 6" Batting behind.

Install Equipment Rack & Projector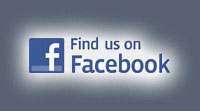 Copyright 2011: AV Systems of Maine. Maine Home Theater. All Rights Reserved.

Art Deco Theater Complete with Hidden Bookcase / Door Entrance
Due to the heavy demand for pictures and updates about this project, I am starting up this page so that I can actually get back to work on this space. For those not familiar with the room, here is a partial list of what was involved.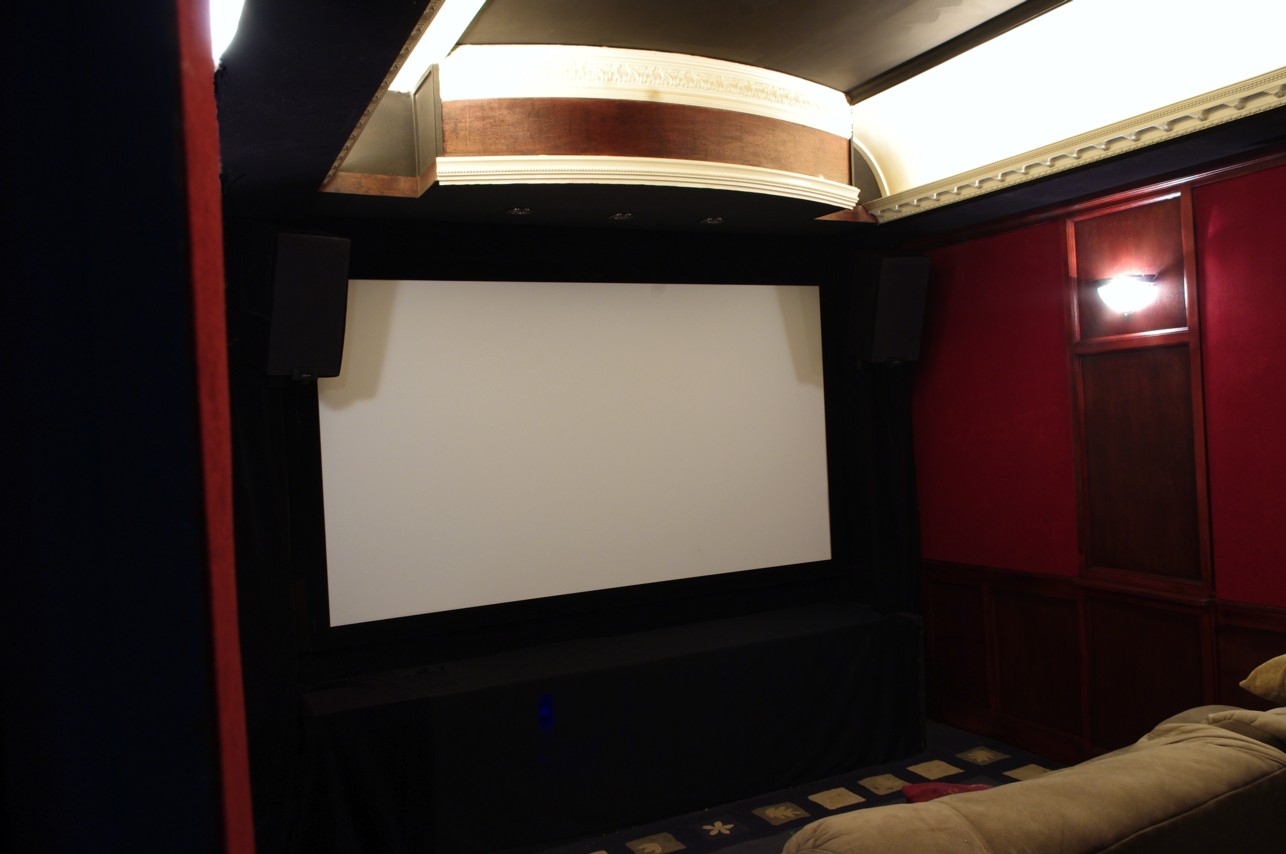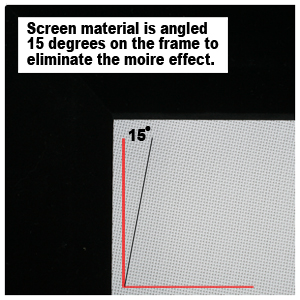 Our Friends over at Dragonfly set us up with a 106"  16x9 Acoustically Transparent Screen for this room. Translation: The screen is the same shape as a regular HDTV, is 8' wide, & allows the speakers to be placed behind the screen, just like the local movie theater.

Unlike a local movie theater screen, the holes are much smaller, allowing you to sit closer without seeing them. In this case, seating is about 8' away from screen for the first row.

There was discussion about what shape the screen should be, ie 16x9, or 2.35. Translation: There are multiple sizes that movies come in, 16x9 which is kind of the normal size for most drama movies, and 2.35 which is used more for action & western movies. After the commercials & previews at your local theater, if the drapes open wider for the feature film, that is 2.35. Sometimes this is also referred to as cinemascope.
We also tend to watch a lot of older B&W Sherlock Holmes movies, Errol Flynn, etc which are square, like your old tube TV, also called 4x3.


The decision was made to go as large as possible in the space allowed & then drape down the picture to the final size. This would be determined by running some test movies. Oh The strain of testing.

Once the projector was setup, a Panasonic PT 4000U, we were in for quite a shock. The projector worked so well with the screen projecting HD content that even at 8' away from the 8' wide screen, we couldn't see the pixels (the dots that make up the picture). Having worked with a IMAX install in PA, I have to say that the experience with this screen and projector combination surpassed that quality. The only difference was the IMAX was actually a OMNIMAX screen which extended around the viewer to almost 200 degrees of viewing angle, (over your head & behind your ears). This projector has one of the wider zoom ranges available & with automatic lens memory, you can preset image size biased on content projected anywhere from "large" to "belt me in Scotty".

Inspiration for the room comes from a theater from my early years, The Media Screening Room, at The Media Theater, in Media Pa. The space has  been converted back into a Performance Hall and I don't know if the screening room upstairs still exists, but I did find some pictures of the main space and some similar spaces.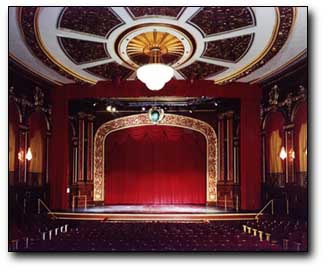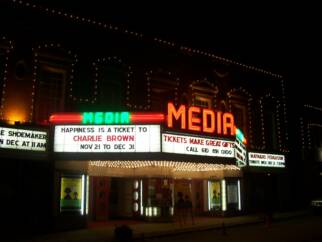 The challenge was to downscale the idea into a more intimate space. This was done be using the same textures and color palette, in this case, red velvet fabrics and deep reddish black stains for the woods, along with black velvet at the refection points. Decorative molding was also used to give a period feel. The room has 2 rows of seating, the rear 15" higher.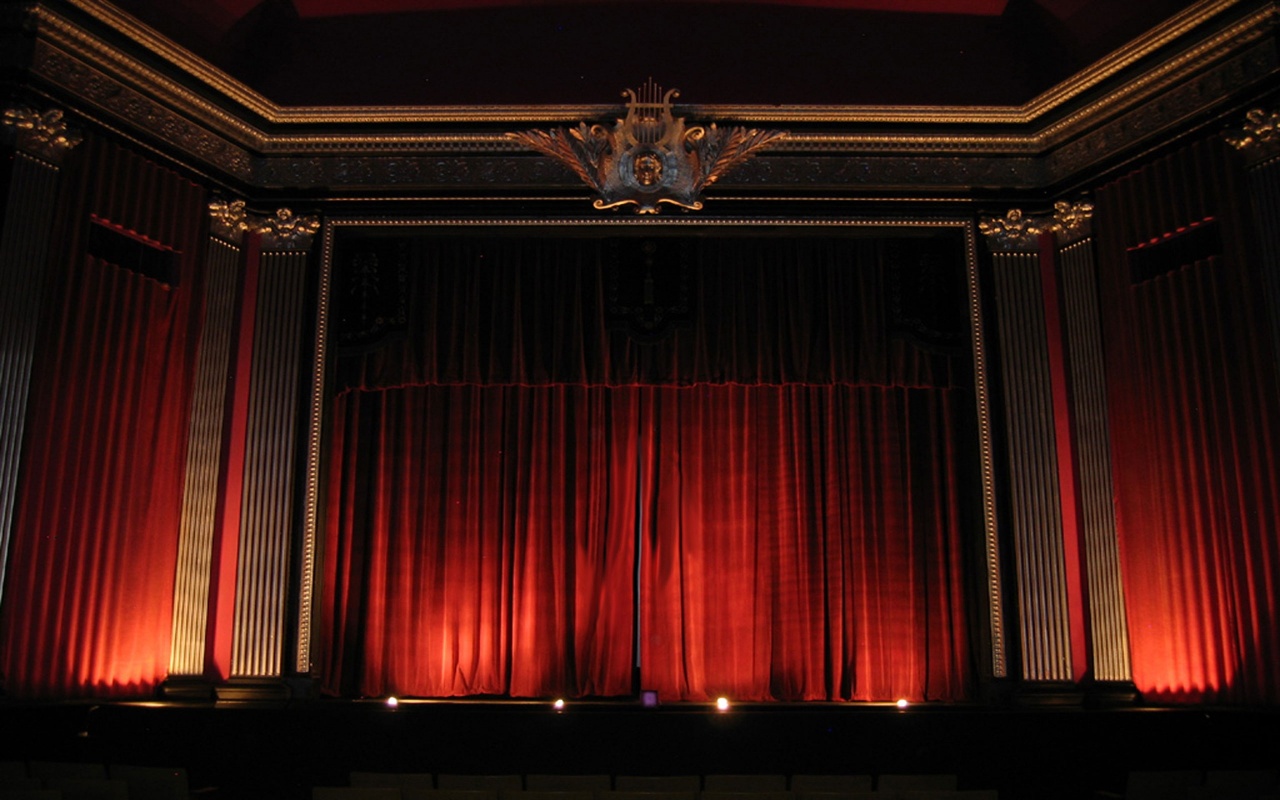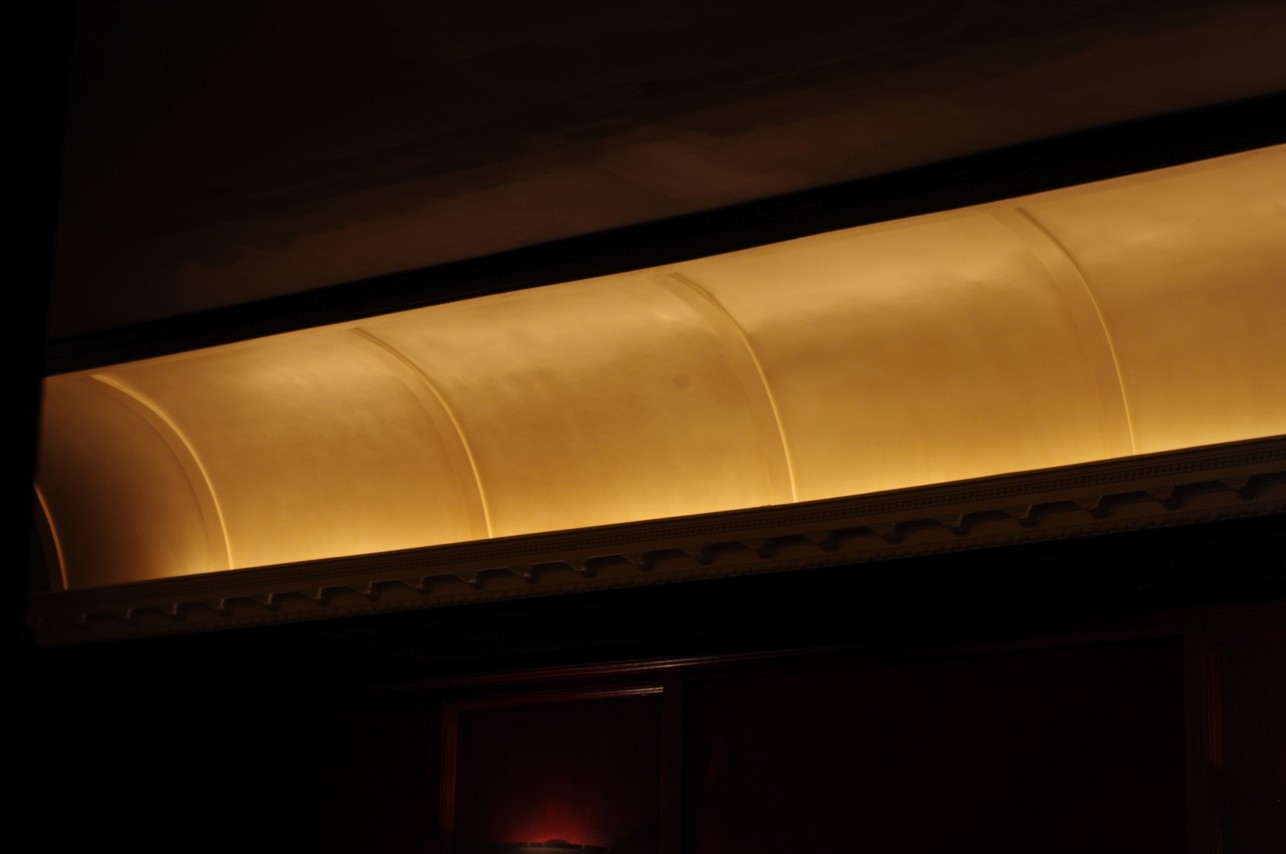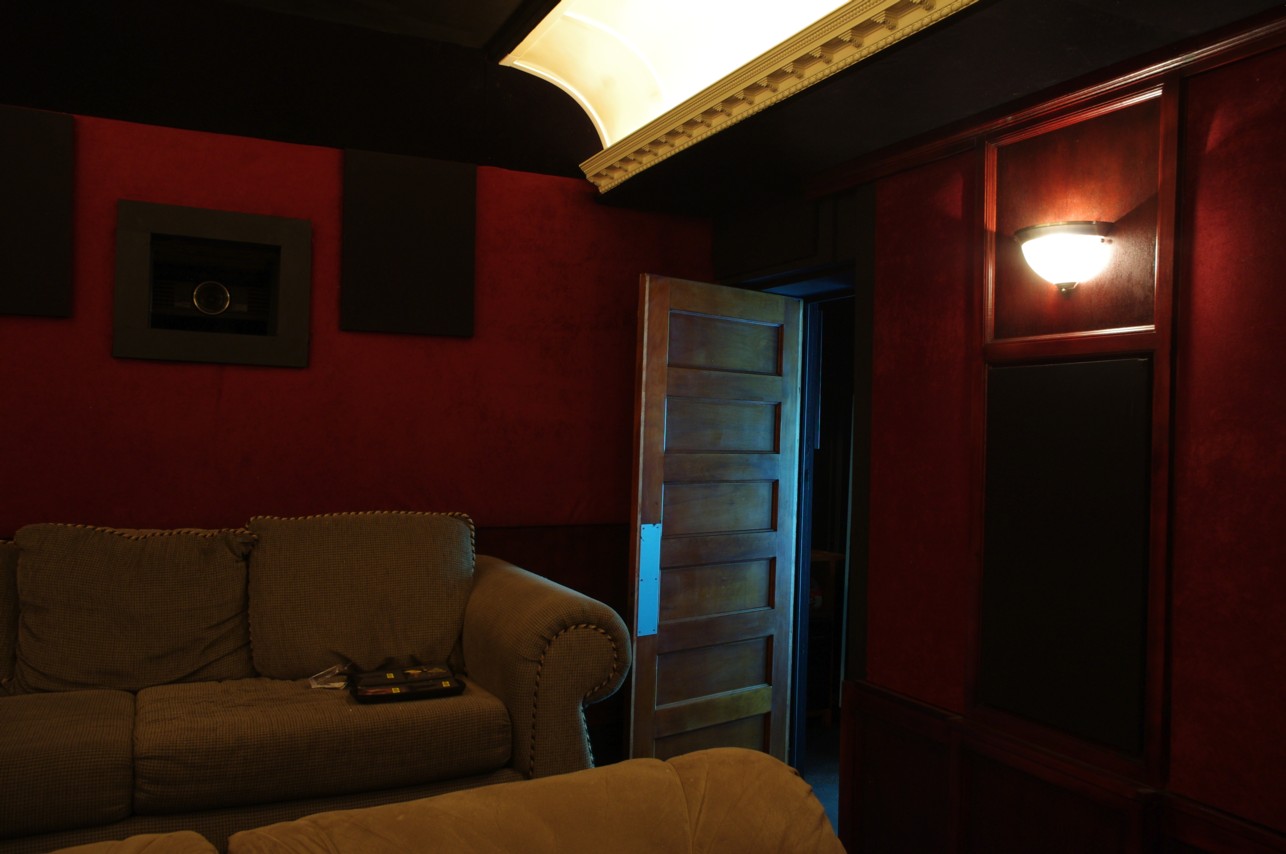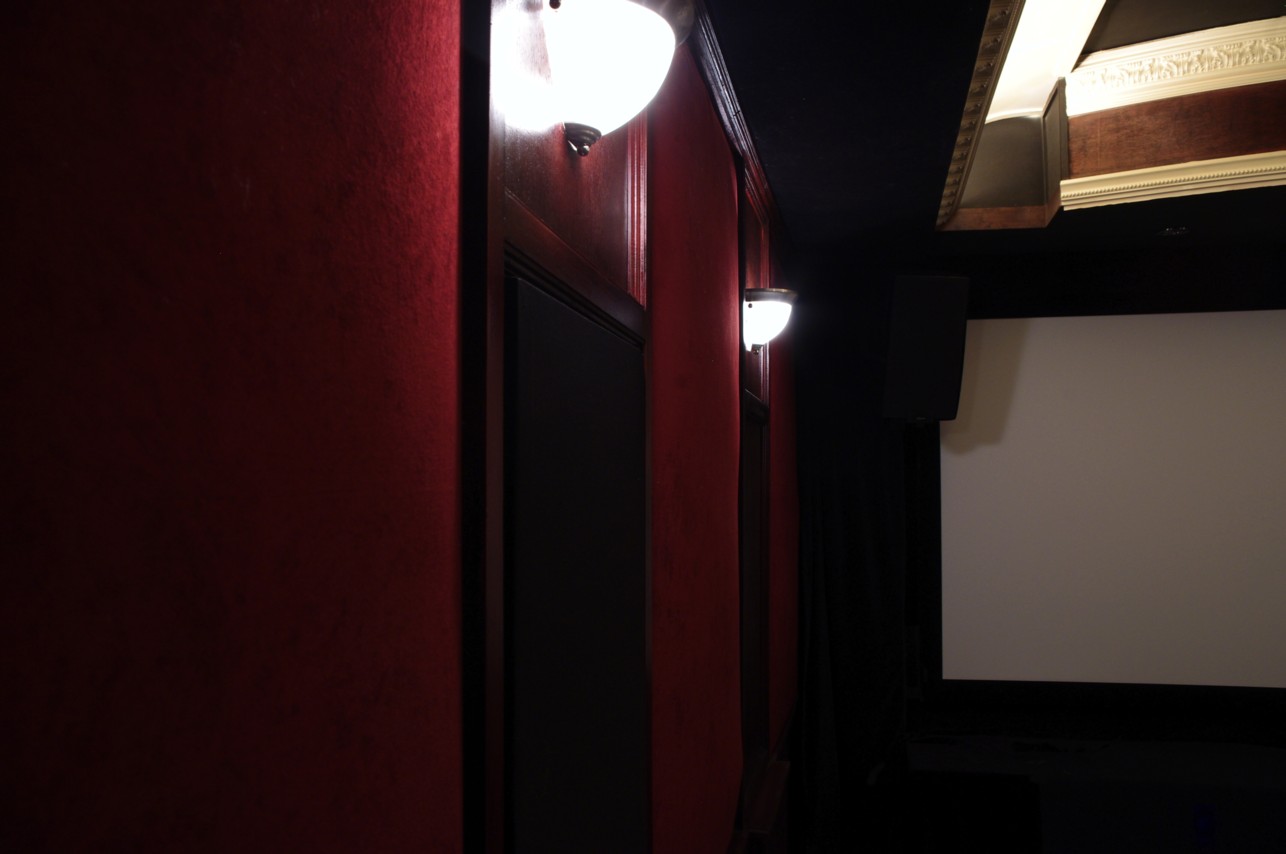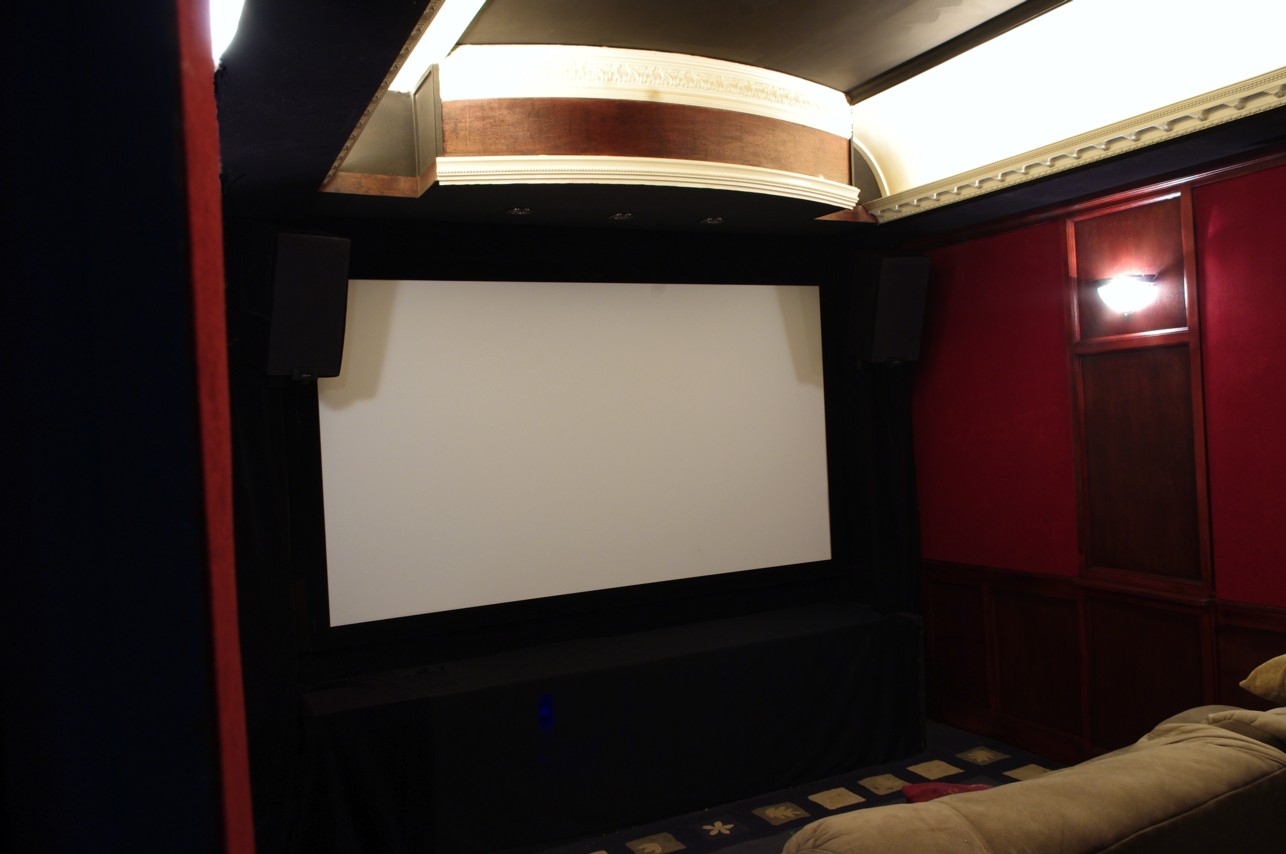 The Curved Ceiling reflects the rope lighting hidden behind the molding track. The lighting is on a dimmer programmed into the wireless remote for full user control.

The rope lighting at about half

Side sconce lights with speaker grills, padded velvet wall panels, & deep red stained trim.

View of the rear wall & entrance with side sconce lights, speaker grills, padded velvet wall panels, & deep red stained trim. You can just make out the focus ring of the projector
View of the front wall with the 106" screen. Behind the screen:

In The Room:

(4)  left/right surround speakers

(2) rear surround speakers.

Finished space is approx. 11.5' wide x16' deep x 9.5' high


Now this is the point where we are supposed to tell you that "you too can have this room for only $47,000". If you've been reading anything about us on the rest of the site, you know that's not the case. This room is easily within your reach, especially for the someone who is handy. Let's break it down:
The Lights: Rope lighting & sconces from Home Depot & Lowe's,  about $40 each

Fabric Walls: 2x6x10' 16" O.C. with R19, then drywall, then framing for recycled bluejean batts, covered with woodframes, and wrapped with fabric from JoAnn's Fabrics. (50% off with coupon)

Decorative Moldings: Styrofoam Extrusions from Lowes, about $30 per 8' section.

Flooring System: 2 coats drylock, 2x6 PT, foil backed & rigid foam, 3/4" advantec gold, coverings your choice.

Curved Ceiling: Flexible panels & a lot of cursing.

Projector: Panasonic projector & Strong Mount

Cabling: Binary Cables, Monster Cable, Transparent Audio, Liberty Cable

Speakers: Snell Aii for Main, (2) Jii for Center, (2) Kii for front Effects, (2) Eii & (2) Kii for left/right surround, (2) Kii for rear surround, (2) 12" subs.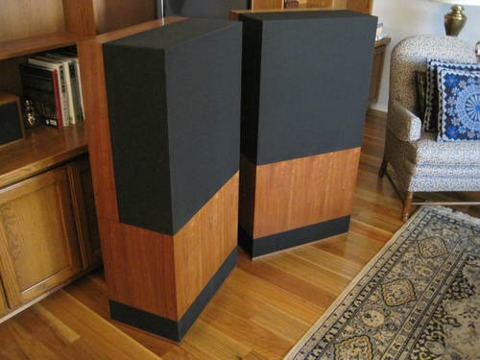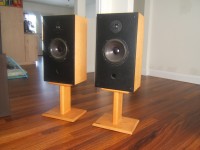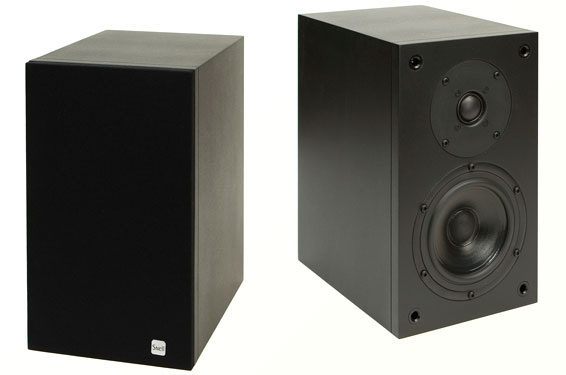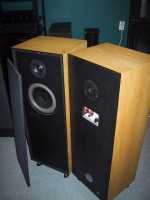 Snell Aii - Main Speakers

approx 4'h x 2'w x 1'd

Snell Eii - l/R surround

approx 3'h x 2'w x 1'd

Snell Jii - Center

approx 2.5'h x 2'w x 1'd

Snell Kii - (4) L/R and Rear surround

approx 2.5'h x 2'w x 1'd


All of these speakers were purchased used by me over the years & each needed to be repaired & refoamed before use. I have always loved these speakers. As a cello player, these speakers come the closest to a natural instrument sound. The fact the Lucasfilm used Snell to develop the standards for THX also didn't hurt.

So now you're scratching you head trying to figure out where this leaves you & what our point is. Our point is that we will work with you to map out a strategy to get you where you want to be. We can do as much or as little of the work as you want and for the dedicated DIYer, be there with help & advice as you move forward. We understand that disposable income is tight, which is why we can recycle and or repair your existing components/speakers and break down the project into logical phases.

While $50,000 home theaters are nice when they come along, let's get real for a minute, this is Maine. We want you to be happy with your system, make it easy to use, expand in future if desired, and bring it in on a budget that you can live with. Hopefully, by breaking down what went in to this room, we've shown you that this kind of a room is not out of your reach.
Bill Wayman

Owner, AV Systems of Maine L.L.C.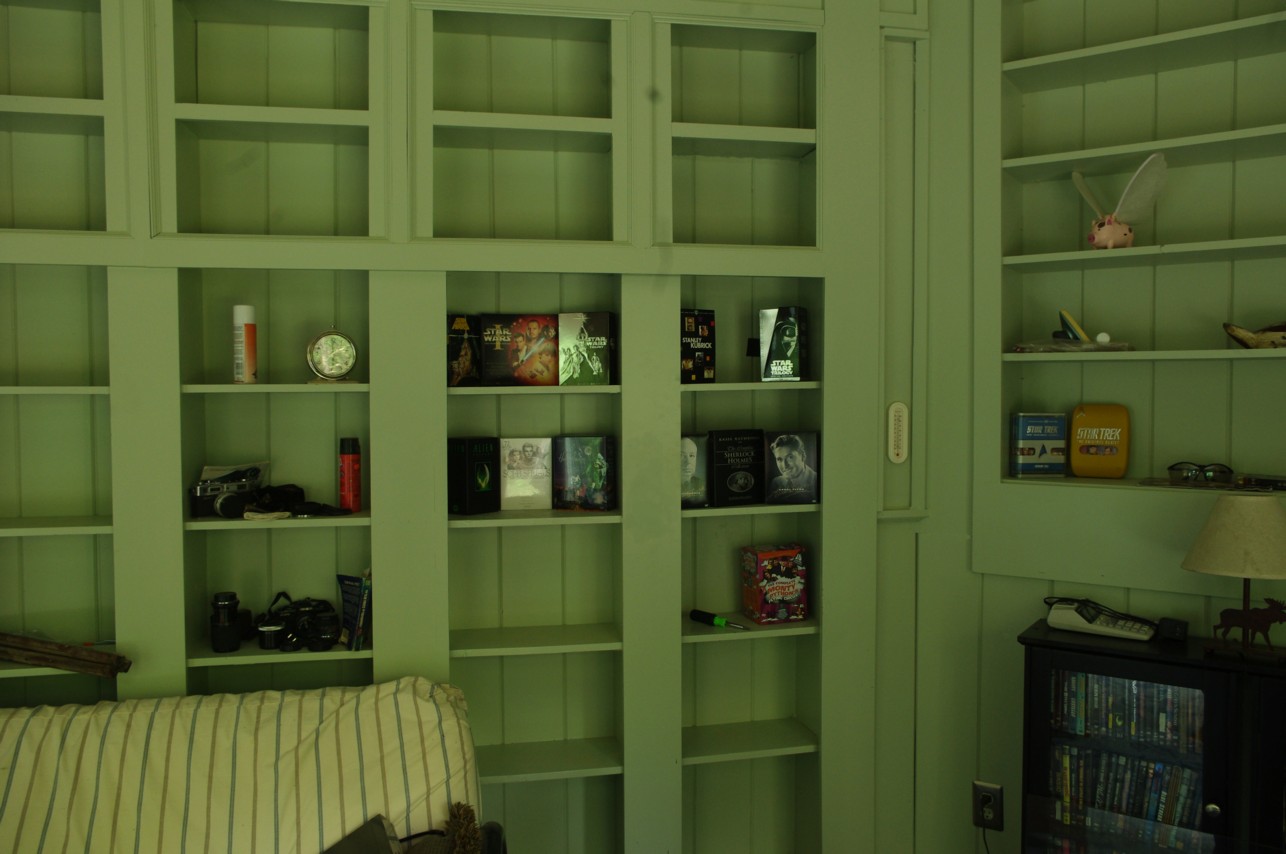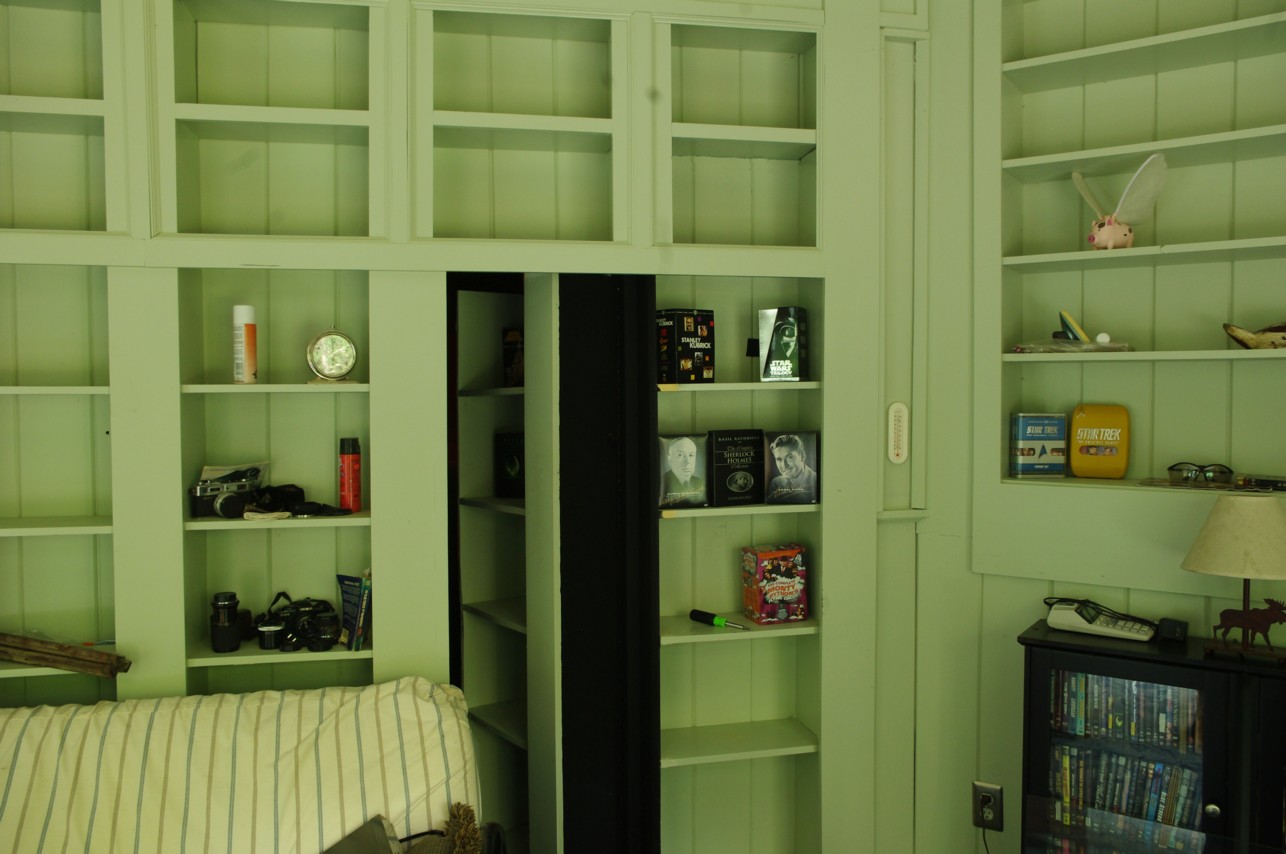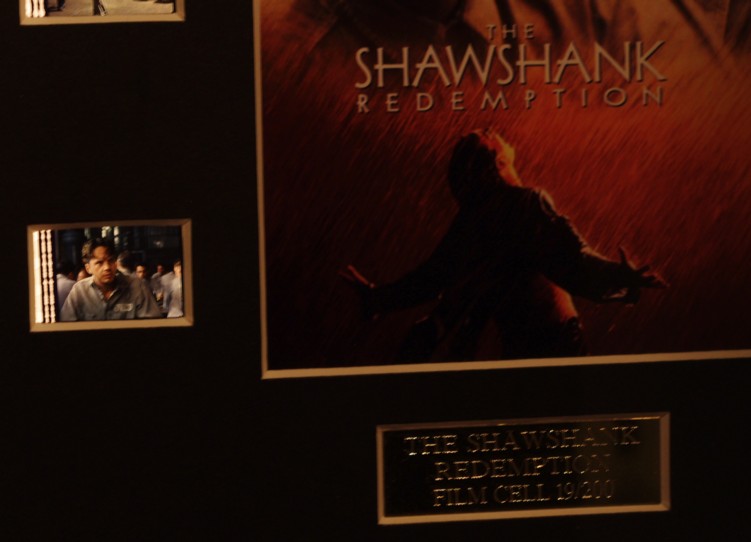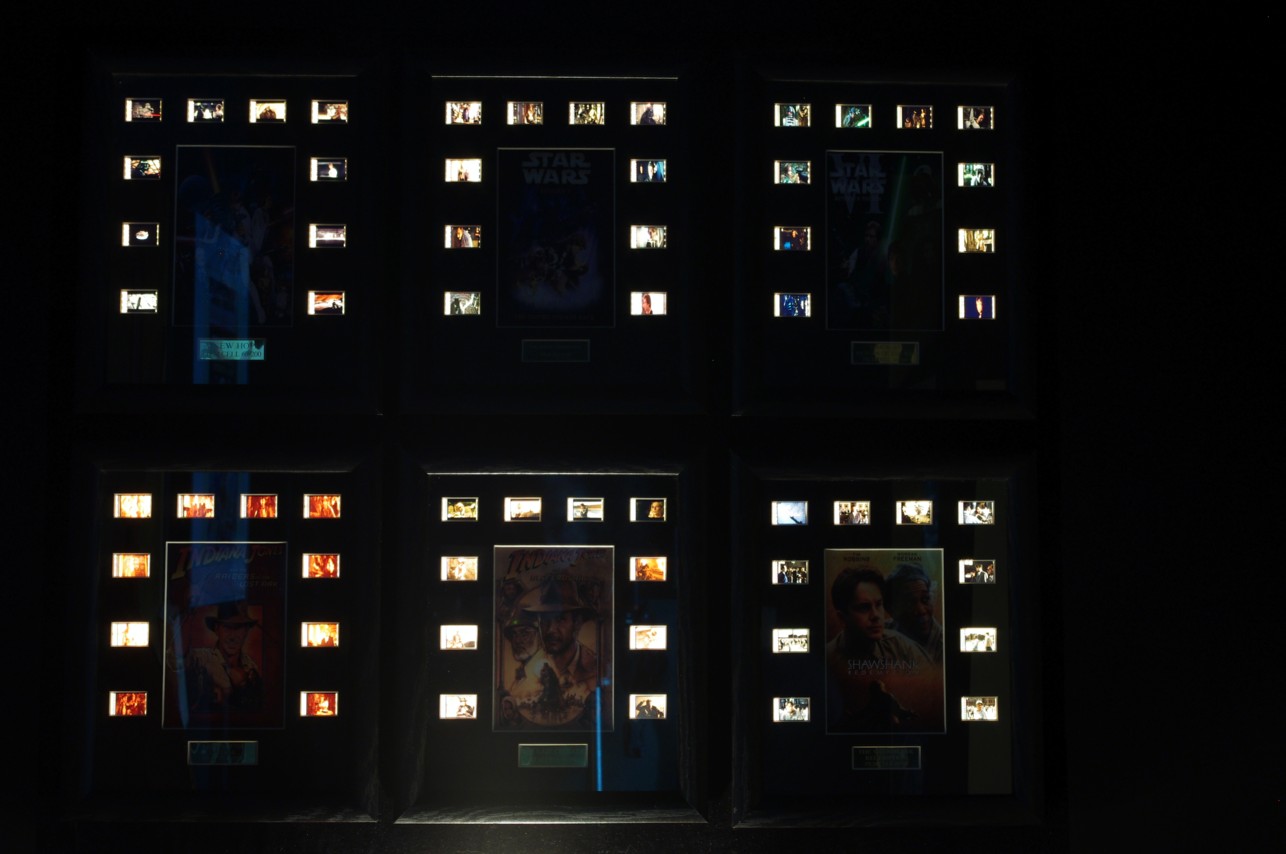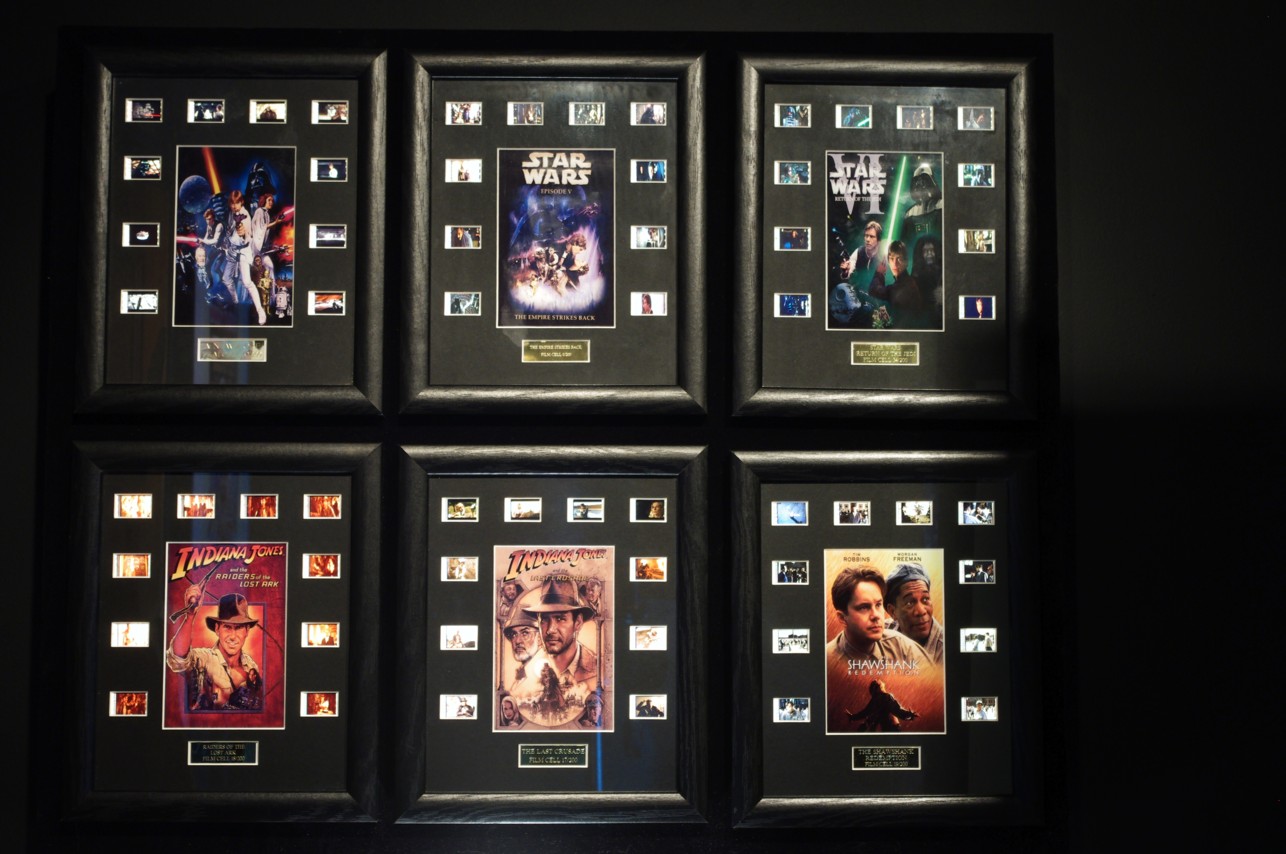 The Door is a 2 piece bookcase with 2 full length piano hinges that open into the concession area on the right, & the equipment rack on the left. The left inner door leads into the theater, & the right inner door to the utility & projection room. Both of the doors are salvage form an Elks Lodge in Lewiston and date to the late 1800's. ($20 each)
Rear & Front light on

Rear light on to show cells

Note lines on left of cell, this is actual movie sound track